Welcome to Roman How!
Roman How is a 7-bed self-catering property situated on a private road above Windermere. It is the ideal base for a wide variety of activities, with space for boots, bikes and dog!
The house occupies an elevated and secluded position and there are distant views of the Lake and the Langdales from the front rooms. It is ideal both for those in search of a relaxing getaway, and those wanting a more energetic holiday. There are many short walks which can be done from the house providing excellent views, and for the more adventurous, it is possible to walk to the summit of High Street and back in a day. There are easily accessible tracks and roads suitable for cyclists; the garage can be used to store bicycles. Windermere golf course is within easy reach, and you can cruise on the lake or hire rowing, sailing or motor boats nearby. Bed linen and towels are provided.
Only two of you visiting or two with young children? Look at our "Prices" page to find special discounts!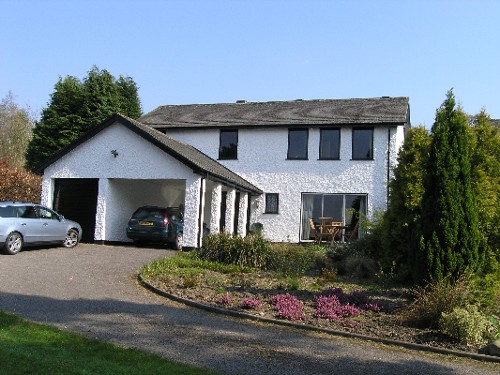 Please use the navigation bar on the left to look round the site and find out more.